Jessica Oyelowo
Date of Birth:
1978
Gender:
  Female
Character:
Rachel McBain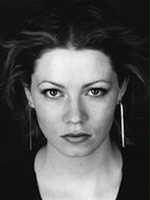 Biography
Edit
Jessica Oyelowo (born 1978) is a British actress.
She attended Woodbridge School as a child and was a member of the National Youth Music Theatre. She lives in Los Angeles with her husband, actor David Oyelowo, and their three sons.
In 2006 she starred in Mayo as DS Alex Jones and went on to appear in Murphy's Law alongside James Nesbitt in 2007. She appeared as Mrs Equiano (alongside her husband as Olaudah Equiano) in Grace Unshackled – The Olaudah Equiano Story, a radio play adapting Equiano's autobiography. This was first broadcast on BBC 7 on Easter Sunday 8 April 2007.
See Also
Edit